Join us at Shaadi Showcase Spring 2017
---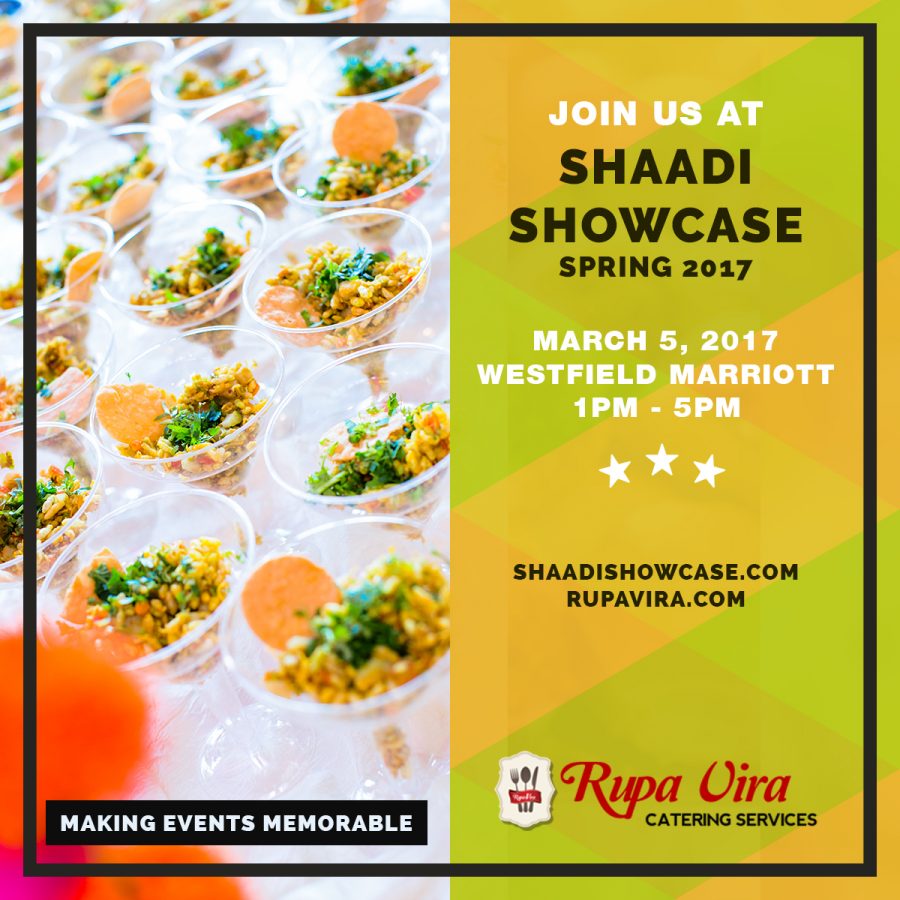 Rupa Vira's Catering Services & Rupa Vira's The Signature are excited to be part of Shaadi Showcase Spring 2017 Wedding expo on March 5, 2017 at Westfield Marriott.
We are excited to meet new bridge and grooms. Come by, say hello and try the amazingly delicious by Rupa Vira.
Event Information:
MARCH 5, 2017 (1:00PM – 5:00PM)
WESTFIELDS MARRIOTT
14750 CONFERENCE CENTER DR.
CHANTILLY, VA 20151
Get Directions
About the Showcase
Shaadi Showcase is the one-stop shop for all of your wedding planning needs.
This showcase, hosted seasonally by Dream Shaadi, connects prospective clients with wedding vendors serving Washington D.C., Maryland, and Virginia. Shaadi Showcase adds value no matter where you are in the planning process.
Get inspired as you gather ideas, taste delicious samples, enjoy live entertainment, and peruse the latest trends in fashion, decor, and more. Don't miss this opportunity to get expert advice from the industry's leading professionals and find all of your service providers in one place.